Reinstatements
RS Bitukold Spray
RS Bitukold Spray is a rapid setting, cold applied bitumen emulsion designed for sealing vertical joints. The cationic formulation of RS Bitukold Spray ensures a rapid set even in cold, damp conditions, with an initial cure taking place within 15 minutes.
Make an enquiry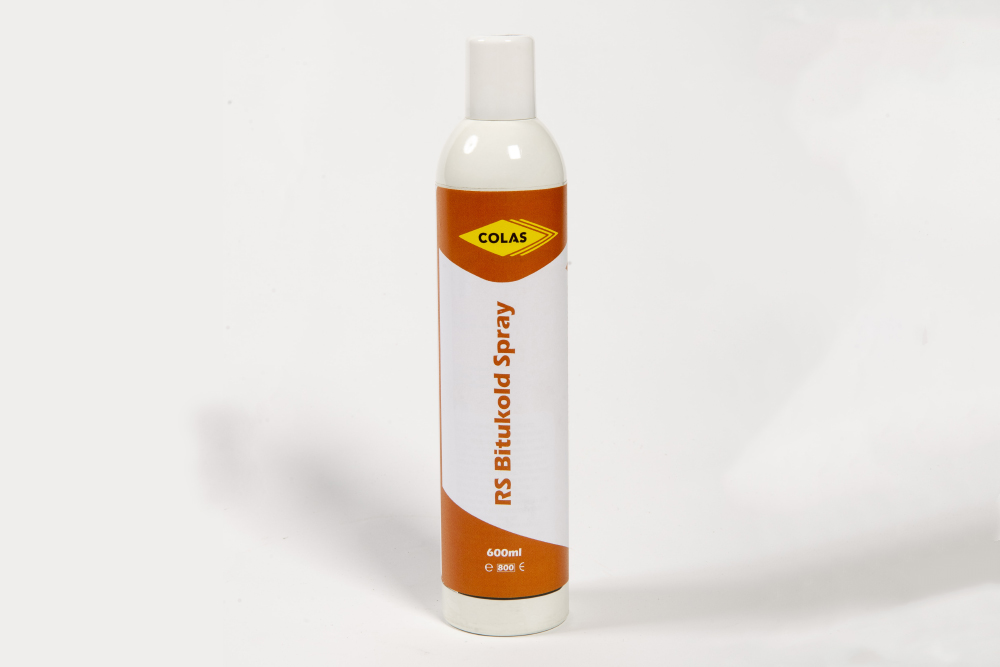 Where to use?
Transverse and longitudinal vertical joints
Trench reinstatements
Patch repairs
Drain or manhole frames
Kerb channels
Preparation
Ensure that the surface is clean and free from loose materials, oil, grease, standing water and weeds.
Application
Shake can well and invert.
Apply RS Bitukold Spray in even strokes with nozzle 200-300mm away from the surface to be treated. Ensure complete coverage. After use, spray briefly, with the can in an upright position to clear nozzle.
Coverage
The coverage rate for RS Bitukold Spray should be 0.7 – 1.5 kg/m², depending on the texture and porosity of the surface.
Packaging
RS Bitukold Spray is supplied in 600ml aerosol cans (12 per box).
Storage
Caution: pressurised container, protect from sunlight
Do not pierce or burn even after use
Do not expose to temperatures exceeding 50ºC
Do not spray on a naked flame or any incandescent material
Store in an upright position
Keep out of reach of children
Standards
RS Bitukold Spray complies with BS 594987 clause 6.8 Joints, vertical face coating.
Safety
For full safety information, please download the RS Bitukold Spray Safety Data Sheet 54 in the link available below on this page.
CE Marking information C27-1 RS Bitukold Spray Certificate and Declaration of Performance C27-1 RS Bitukold Spray documents are also available to download on this page.
For further information please contact us using the contact details provided on the page.