Extending the use of in-situ recycling
15-11-2023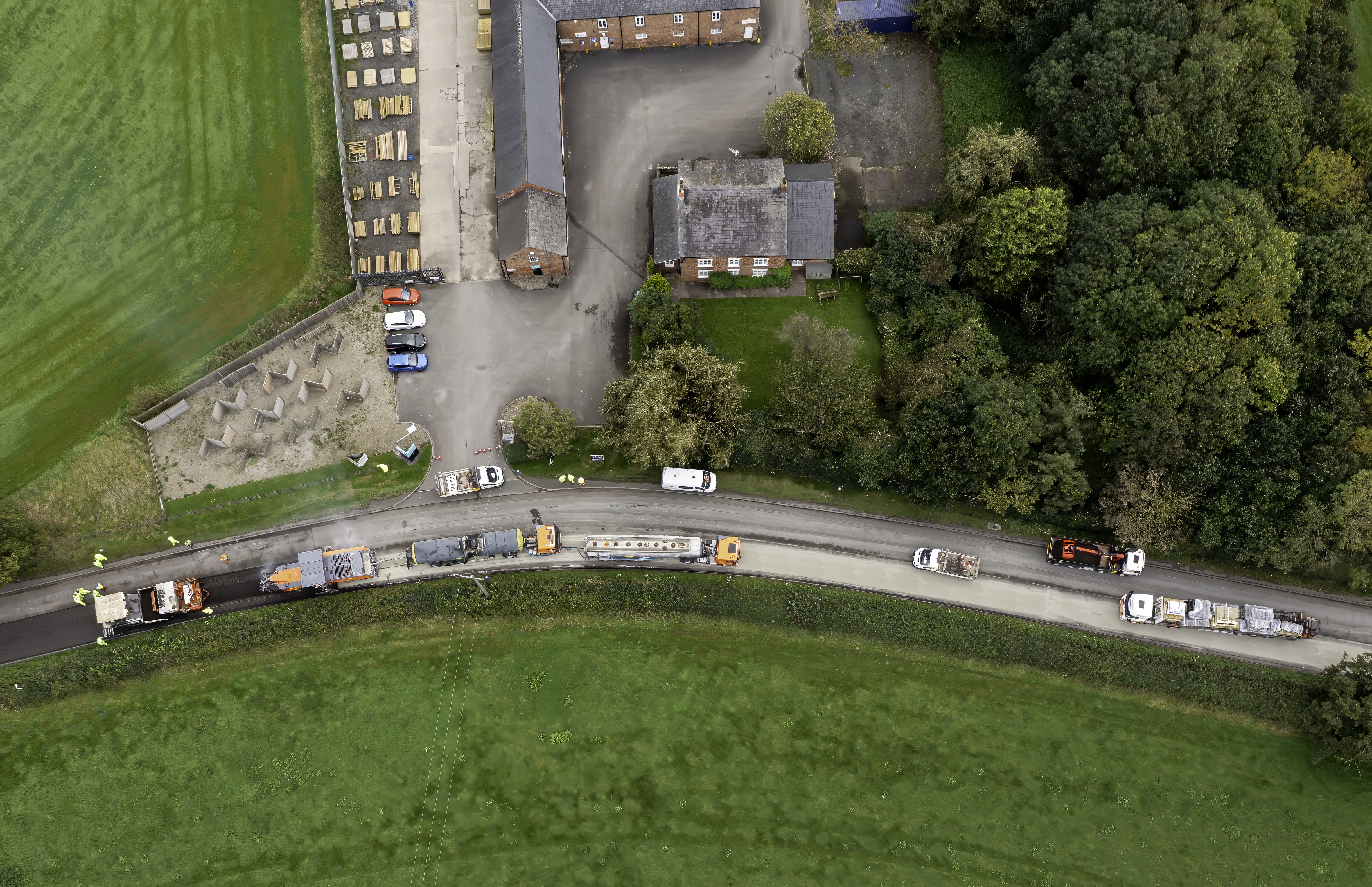 Extending the use of in-situ recycling
Finding solutions to meet the carbon reduction targets is at the top of the agenda for the highways sector. In the latest phase of a project to reduce carbon emissions through resurfacing, Colas technical experts have developed and adapted the Internationally used Recycol process and have completed work on a 2km section of the A41.
Phase one of the project in Coventry in October 2022 successfully demonstrated the use of Recycol, going on to win an International Green Apple Environment award in recognition of a commitment to the environment and the Department for Transports Net Zero Project of the Year at the recent LCRIG Awards.
As the newly appointed Highways Delivery Partners for Cheshire West and Chester Council, Colas were able to support the Council who were eager to introduce the Recycol process to the region. Their strong commitment to decarbonisation made the council a clear and ideal candidate for showcasing the potential of using the innovative treatment. The scheme, a key part of phase two of the project distinguishes it from its previous application on urban roads in Coventry in 2022.
Using the internationally recognised SEVE Carbon Calculation tool, the project team were able to show that the Recycol technique achieved a substantial 57% reduction in carbon emissions compared to the initially specified traditional Hot Mix Asphalt.
The location, situated along the A41 between Handley and Bolesworth/Broxton underwent full closure to traffic, which enabled Cheshire West & Chester and Colas to share the project as part of a discovery visit with a team from National Highways during the process.
The Council's Deputy Leader and Cabinet Member for Environment, Transport and Highways, Councillor Karen Shore said: "I am delighted the Council is using such an innovative product within the borough with our highways partner, Colas. This is a great example of collaborative working and innovation, which has great environmental benefits."
David Ogden, Executive Director of Asset and Maintenance Solutions at Colas, said this about the scheme "In bringing an established in-situ technique to the UK, we are able to extend the options for recycling solutions for the road network and I'm delighted that we were able to work closely with Cheshire West and Chester Council to introduce the Recycol technique to the region on the A41. This project showcases our dedication to delivering cutting-edge, sustainable solutions for the highways sector that benefit communities and the environment."
The project has a strong ethos of collaboration, with research being conducted by partners the University of Nottingham, and scheme support by RMS. Each time the technique is used, the team from Colas are able to invite interested parties to site to see for themselves the solution, presenting a great opportunity for sector wide feedback as part of the development process.