People
Communities are the ultimate end customer of our products and services. Our vision is to deliver sustainable growth through intelligent infrastructure solutions, excellent service, and to leave a positive impact on the communities we work in. Our 'whole team approach' to Social Value ensures our staff and supply chain contribute to shared objectives, leaving a legacy of benefits for the communities in which we live and work.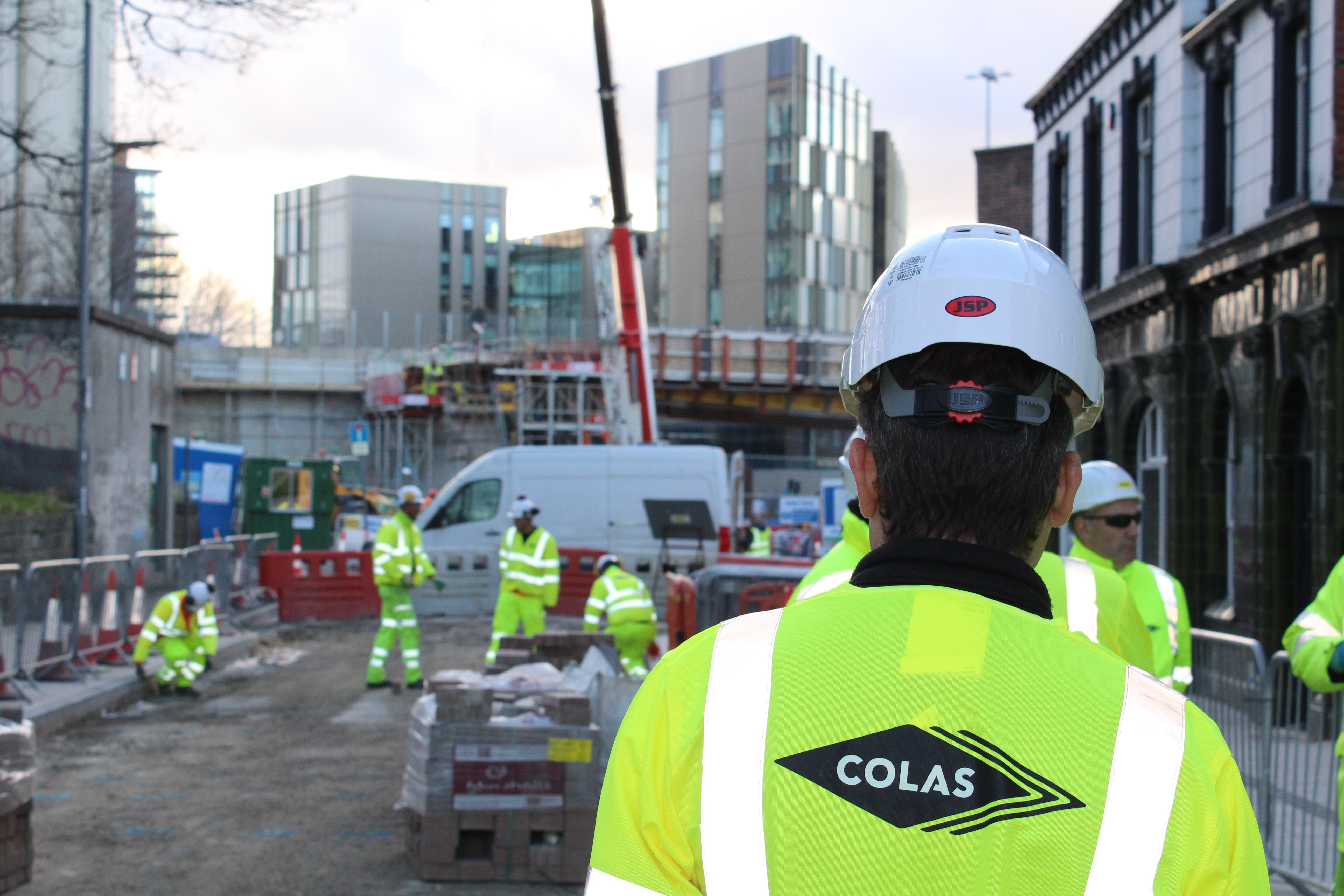 Promote local skills and employment by creating high quality and apprenticeship opportunities
Remove barriers to employment for underrepresented and disadvantaged groups
Support the growth of responsible regional businesses by procuring goods and services locally
Procure goods and services locally, driving local economic benefit from the work available, and
increasing the number of VCSE's within our supply chain
Communicate our Social Value policy and collaborating with our supply chain 
Develop stakeholder relationships to deliver schemes of work which reduce inequalities through
tackling crime, reducing homelessness and enhancing community networks
Bea good corporate citizen, minimising disruption to communities during work activities
communicating openly to promote and enhance good community relations.
Leaving a positive impact
We promote a culture of social responsibility within our business and build effective relationships with communities we work in, supporting them while works are carried out to minimise disruption and make positive impacts in a responsible and ethical manner. Where possible, we work with local suppliers, schools and businesses to benefit the local community and economy. We operate on a 'whole team approach' to social value, sharing objectives within the business and our supply chain to ensure that we leave a legacy of benefits for the communities we work in.
DIVERSITY & INCLUSION HEADLINE
Colas is fully committed to promoting equality and diversity and maintaining a culture of fairness, transparency, and respect for all employees and people we work with. We value the strength and differences that a diverse workforce brings to the organisation and by doing this we recognise the talent and potential that people have to offer and ensure equal treatment of people irrespective of social or cultural differences.