Overbanding
Colstrips
Colstrips are HAPAS approved skid resistant overbanding and crack sealing thermoplastic strips, designed to seal and repair static cracks up to 5mm wide and 20mm deep in nonporous bituminous and concrete highways.
Make an enquiry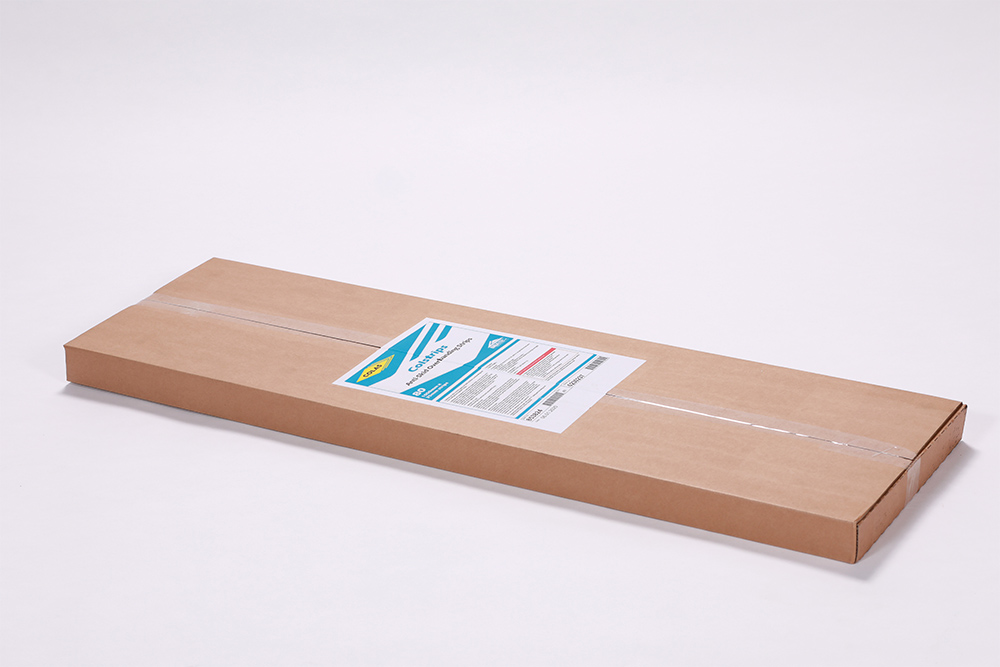 Introduction
Colstrips seal patches and reinstatements preventing the ingress of water helping to extend the life of the repair. Colstrips are easy to apply with no wastage and can be trafficked almost immediately. Colstrips are non-toxic, contain no lead or chromate pigments and are skid resistant to >65 SRV.
Where to use?
Overbanding for patches and reinstatements.
Preparation
Colstrips are easy to apply to bituminous and concrete surfaces. Before application always ensure the area is clean, dry and free from dust and oily residues. Concrete surfaces should be primed with CP Primer ensuring that the primer is completely dry before the Colstrips are applied.
Application
Preheat the surface making sure it is free from moisture, remove Colstrips from their protective wrapping and place on the road surface.
Heat the Colstrips with a propane torch using a slow sweeping motion, making sure that you do not spot heat any areas as this may scorch the material.
Colstrips must be heated until it starts to bubble and melt when heat can be removed.
The material will cool and harden within 5-10 minutes of installation.
Do not use Colstrips in wet conditions.
Applying insufficient heat will result in inadequate bonding and subsequent failure of the material.
Packaging
Colstrips are supplied in flat pack cardboard boxes, each box contains 80 (1000mm x 35mm) strips.
Storage
Keep flat and store in a cool, dry place between 2ºC and 32ºC.
Maximum of 25 packs high.
Shelf life in sealed packaging is 12 months.
In cold weather, application will be assisted by storing overnight at room temperature.
Standards
Complies to EN 1436 Classes: S5.
Safety
SAFETY HANDLING PRECAUTIONS (when hot)
Wear suitable protective clothing (heat resistant gauntlet gloves, overalls, protective footwear, face visor)
DO NOT allow water to contact hot material
DO NOT exceed maximum safe heating temperature
If molten material contacts skin:
DO NOT attempt to remove
Immerse affected area in cold running water for at least 10 minutes
Seek medical advice without delay
For full safety information, please download the Colstrips Safety Data Sheet 106 in the link available below on this page.
BBA HAPAS H192ps1i3 Colstrips Certificate is also available to download on this page.
For further information please contact us using the contact details provided on the page.