Overbanding
Gripstrip
Gripstrip is an anti-skid, self-adhesive, overbanding joint and crack sealing tape. Gripstrip consists of an extruded bituminous compound modified with elastomers and fast bonding resins.
Make an enquiry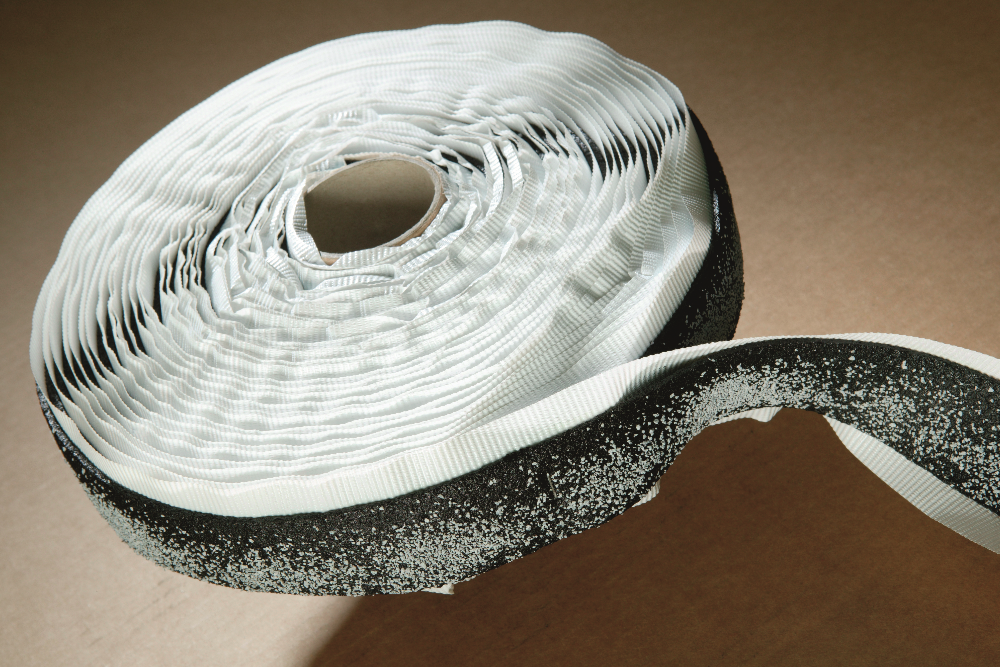 Where to use?
Horizontal cracks in asphaltic roads
Transverse and longitudinal joints
Trench reinstatements
Patch repairs
Drain or manhole frames
Preparation
Ensure that the joint or crack is dry, clean and free from dust, fuel and oil spillage. For best results use when ambient temperature is 15°C or above. Gripstrip should not be applied to cracks wider than 10mm unless the crack has been pre-filled with approved material such as Jointfill A2, Jointfill N1 & N2 or Leoseal R.
Application
Gripstrip is applied to the road surface manually or with a specially adapted trolley. It is self-adhesive with the underside protected by peel off backing paper.
Once laid heavy foot pressure should be applied to assist adhesion. Applied Gripstrip will become embedded through trafficking.
Coverage
Each roll will overband 25 linear metres.
Packaging
Gripstrip is supplied in a box with 2 x 40mm x 25m rolls.
Storage
Keep in a dry store under cover.
Standards
Gripstrip has a skid resistance value of ≥60 and therefore complies with the requirements of the New Roads and Street Works Act.
Safety
For full safety information, please request the Gripstrip Safety Data Sheet 94 using the contact information below.