Antiskid
Thermosafe 65
Thermosafe 65 is a skid resistant thermoplastic sheet for surfaces that require a higher skid resistant finish.
Make an enquiry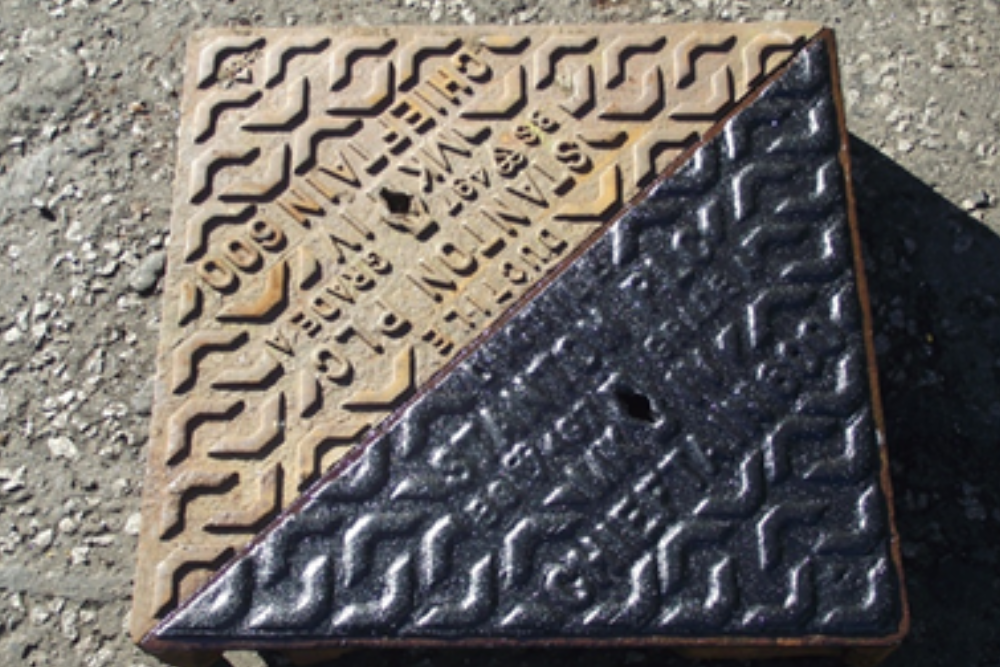 Additional Info
Available in a variety of colours, Thermosafe 65 is ideal for worn/polished road surface covers and to provide a non-slip surface to stairs, steps and access ramps for the disabled.
Thermosafe 65 is cost-effective and a rapid effective solution to those road users most at risk; i.e. those who ride motorcycles or scooters and are particularly vulnerable to sudden changes in surface grip.
The sheets are easy to use; can be cut to size and are instantly trafficked once cooled. Thermosafe 65 is non-toxic, contain no lead or chromate pigments and are skid resistant to >65 SRV.
Preparation
Thermosafe 65 is easy to apply to ironwork, bituminous, concrete, block paving as well as treated and untreated surfaces. Always ensure the area is clean, dry and free from dust, oil and fuel residues. Warming the surface prior to application is required to enhance adhesion. Apply Thermosafe Primer to the area and apply the sheets immediately.
Application
Thermosafe 65 should be applied with a hand lance. Trafficking can commence when material has fully cooled. Sheets may be cut to shape using tinsnips or a Stanley knife if required.
Coverage
Each sheet will cover an area of 1000mm x 600mm.
Packaging
Thermosafe 65 is supplied in flat pack cardboard boxes, each box contains 5 sheets (1000mm x 600mm).
Storage
Keep flat and store in a cool, dry place between 2ºC and 32ºC.  Maximum of 25 packs high.  Shelf life in sealed packaging is 12 months.  In cold weather, the application will be assisted by storing overnight at room temperature.
Standards
Complies to EN 1436 Classes: S5.
Safety
SAFETY HANDLING PRECAUTIONS (when hot)
Wear suitable protective clothing (heat resistant gauntlet gloves, overalls and protective footwear)
DO NOT allow water to contact hot material
DO NOT exceed maximum safe heating temperature
      If molten material contacts skin:
DO NOT attempt to remove
Immerse affected area in cold running water for at least 10 minutes
      Seek medical advice without delay
For full safety information, please request the Thermosafe 65 Safety Data Sheet 106 using the contact information on this webpage.