Surface Dressing Binders
Surfix C
Surfix C is a conventional grade cationic bitumen emulsion for surface dressing.
Make an enquiry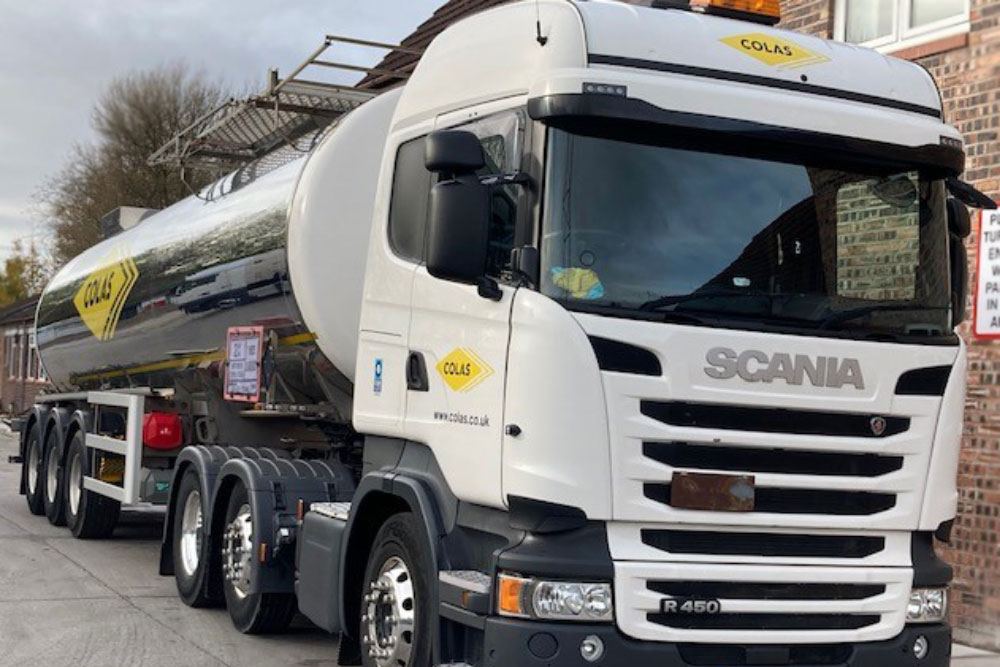 Introduction
By using selected emulsifying agents with a suitable emulsion grade penetration bitumen Surfix C has been specifically designed for use as a hot applied surface dressing binder.
Where to use?
Surfix C is suitable for use on carriageways, driveways, footways, canal tow paths and all sites as a conventional grade surface dressing binder as specified in the Design Guide for Road Surface Dressing, Road Note 39.
Preparation
Please refer to the Road Surface Treatment Association's (RSTA)/ADEPT Code of Practice for Surface Dressing Part 5 – Surface Preparation.
Application
Surfix C should be applied at a temperature of 85°C through a bulk binder distributor which has been tested for compliance to BS 1707 (hot binder distributors for surface dressing).
The surface dressing works should be in accordance with the recommendations contained in Design Guide for Road Surface Dressing, Road Note 39 and the RSTA's Codes of Practice for Surface Dressing.
Coverage
Refer to the Design Guide for Road Surface Dressing, Road Note 39 or contact our National Sales Office using the details at the back of this brochure for further guidance.
Packaging
Supplied in bulk loads and 200kg drums.
Storage
In a purpose built bulk storage tanks or spray tankers, Surfix C should be stored at 80 – 85°C and circulated daily when required.
Drums should be rolled frequently to avoid separation and must be protected from frost. For further information regarding the storage of emulsion in drums please refer to BS434-2:2006: Clause 5.2 storage.
Standards
Surfix C is a CE Marked cationic emulsion to BS EN13808:2013 C69BF2/3/4.
Surfix C also complies with the withdrawn BS434-1 Standard as a K1-70 Type emulsion.
Emulsion
| | |
| --- | --- |
| Binder Content (EN1428) | 67-71% (Class 9) |
| Efflux 4 mm @ 40ºC (EN 12846-1) | 5 – 100 s (Class 5/6) |
| Water effect on binder adhesion (EN 13614) | ≥ 90 (Class 3) |
| Breaking behaviour (EN 13075-1) | < 110 – 195 (Class 2/3/4) |

Recovered Binder
| | |
| --- | --- |
| Penetration @ 25ºC (EN 1426) | ≤ 330 (Class 7) |
| Softening point (EN 1427) | ≥ 35ºC (Class 8) |
| Cohesion by pendulum (EN 13588) | NR |
| Dangerous regulated substances | NPD |
Safety
For full safety information, please download the Surfix C Safety Data Sheet 15 in the link available below on this page.
CE Marking Information C1 Surfix C and Declaration of Performance C1 Surfix C documents are also available to download on this page.
For further information please contact us using the contact details provided on the page.