Footway Surface Treatment
Cationic Slurryseal Emulsion
Cationic Slurry Seal Emulsion (CSS) is a key constituent of slurry seal for hand or machine application. Ideal for rejuvenating cracked, spalled and worn surfaces.
Make an enquiry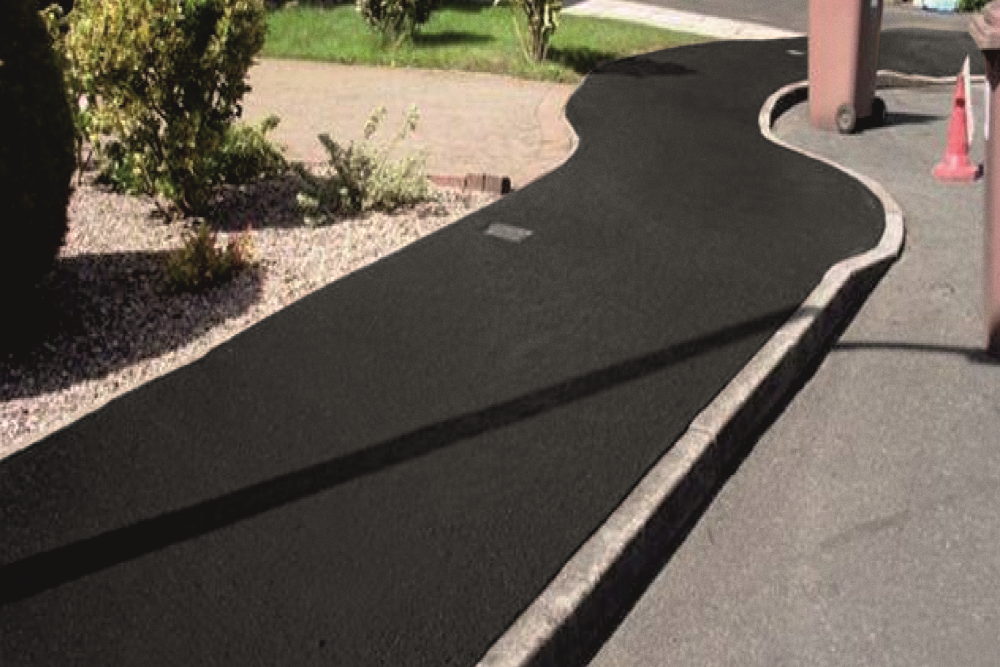 Introduction
CSS is based on a K3 cold emulsion with a fast application and drying time of approximately 30 minutes. This means that the material can be laid quickly, economically and safely with the minimum disruption to road users and residents.
By varying the size of aggregates used, the texture depth can be altered to suit site requirements with typical slurries based on 0/4 or 0/6mm grades for footway or urban carriageway application.
Other components are required to be mixed on site with CSS emulsion in order to produce a slurry seal e.g. stabiliser, cellulose fibre and cement. These materials are supplied by Colas and further details are available on request.
For higher stressed areas, Colas Ltd can offer a polymer modified version of CSS, please contact our National Sales Office for further information.
Where to use?
Footways
Carriageways
Car parks
Hard shoulders
Preparation
The surface to be treated must be free from all dust and loose material and should be cleaned thoroughly with a mechanical broom and/or suction sweeper, supplemented if necessary by hand sweeping. Open cracks must be cleared of vegetation and other loose material. All debris and loose material arising must be removed.
Application
Colas CSS emulsion mixes can be produced in simple bell mixers or, for larger quantities, in purpose built mixing equipment provided proper attention is given to mix composition. CSS mixes are spread using a soft broom and/or rubber bladed squeegee. It is recommended that CSS is only applied when the ground temperature is 5°C and rising or less than 40°C.
Coverage
When using 4mm aggregate the coverage from a 200kg drum is approximately 160 – 200m².
Packaging
CSS is supplied in Bulk and in 200kg drums (the latter is subject to minimum order quantities).
Storage
Protect from frost. Drums should be rolled frequently to avoid separation. Bulk material should be circulated before use. For further information please refer to BS434-2:2006, Section 5; Clause 5.2 'Storage'.
Standards
Colas CSS is a CE Marked cationic emulsion to BS EN13808:2013 C55B(F) or C60B(F).
Colas CSS also complies with the withdrawn BS434-1 Standard as a K3 Type emulsion.
| | |
| --- | --- |
|  Particle Charge |  Positive (Cationic) |
|  Residue on sieving 500μm |  0.1% m/m max |
|  Residue on sieving 160μm |  0.25% m/m max |
|  Binder content |  56% m/m min |
|  Efflux 2mm @ 40°c |  15-70s (Class3) |
|  Coagulation at low temperature | Nil |
Safety
For full safety information, please download the  Cationic Slurry Seal Safety Data Sheet 02SF in the link available below on this page.
CE Marking Information Cationic Slurry Seal and Declaration of Performance Cationic Slurry Seal documents are also available to download on this page.
For further information please contact us using the contact details provided on the page.